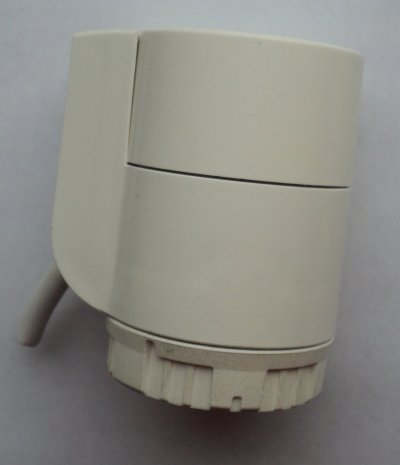 Fan Coil Valve Actuator for controllers with a continuous output 0-10 Vdc.
Fan Coil Valve Actuator AZM 010N fitted to fan coil valve VZH-series with bayonet ring M30×1.5 and bayonet nut
Fan Coil Valve Actuator can be fitted in any position between the vertical and the horizontal.
White power cable (2 m in length on standard version, 4 × 0.25 mm2),
fixed to the housing.
Control signal 0-10 Vdc
Power supply 24 V
Stroke 4.5 mm
Regulation 30 s/mm
Spring force 115 N
Direction of operation selectable via wiring
Lenght of cable 2 m
Actuator AZM 010N is supplied with adaptor M30x1.5 to suitable for the VZH valves
Download datasheet
Fan coil valve actuator 0-10 Vdc AZM 010N.pdf
Feel free to contact us if you're intressted in the product or have any questions.
Or write us an e-mail in the contact form below straight away.