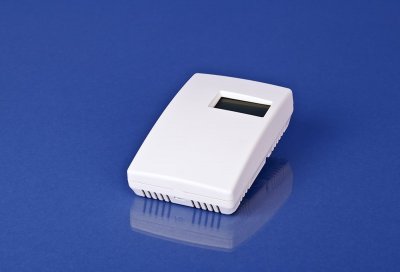 Designed for real time measuring of
Carbon Dioxide level, Humidity and Temperature.
The CDR 24HTL have 3 outputs in one unit:
CO2 + Humidity + Temperature
The CO2 + Humidity + Temperature transmitter CDR 24HTL have
Selectable outputs via jumpers 0-10 Vdc, 2-10 Vdc, 0-20 mA or 4-20 mA and Modbus
CO2 measures 0-2.000 ppm

(on request 0.5.000 ppm and 0-20.000 ppm)

CO2 accuracy +/-40 ppm + 2% reading @ 25°C
Power supply 24 Vac/dc
3-color backlit LCD display
15 years life time on CO2 sensor
Download datasheets
CO2 + RH +T transmitter CDR 24HTL.pdf
Feel free to contact us if you're intressted in the product or have any questions.
Or write us an e-mail in the contact form below straight away.