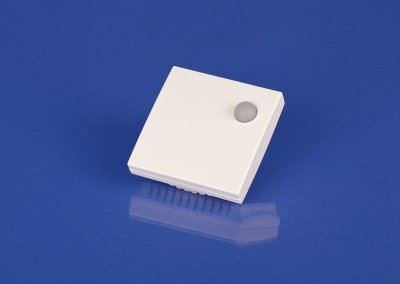 ---
Description
Light level transmitters is only on if an area is occupied and the ambient light level is too low for normal use.
Light level transmitters not only conserve energy but in doing so pay for themselves within 1 to 5 years (on average only 2).
Reductions of up to 70% of lighting costs can be achieved by using our products compared to ordinary light switches.
In new buildings it is actually cost effective to use automatic controls instead of fitting switches.
Conservation which saves money and makes sense.
Light and climate as and when required Energy-saving reliability - round-the-clock
The light level transmitters contribute to minimising energy costs for lighting, shading, heating, and cooling.
---
Fields of application for Light Level Transmitters
• Heating, ventilation and air conditioning, lighting technology
• Shadowing and sunshade
• Access control, safety zones and security areas
• Production facilities and offices in line with occupational health
and safety ordinance
• Greenhouses, parking lots, corridors, and courtyards
---
Features
4 selectable ranges via DIP switches:
0-500 Lux
0-1 kLux
0-5 kLux
0-20 kLux
Outputs
0-10 Vdc for LLR 010
4-20 mA for LLR 420
Accuracy < +/- 5% of final value
Active control of artificial lighting
Maximum energy efficiency
Optimise light levels
---
Download datasheet
Room Light Level Transmitters LLR-series.pdf
---
Download CE declaration of conformity
CE declaration of conformity room light level transmitters LLR-series.pdf
---
Contact us
Feel free to contact us if you're intressted in the product or have any questions.
Or write us an e-mail in the contact form below straight away.