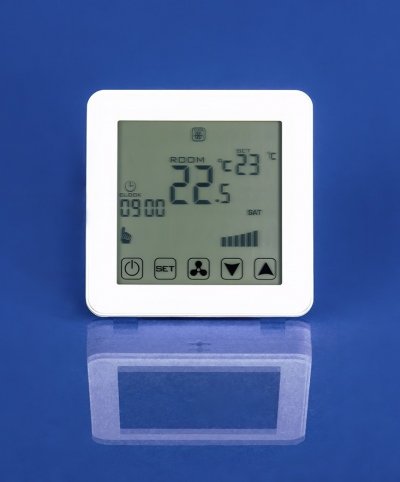 TTH 8M1
---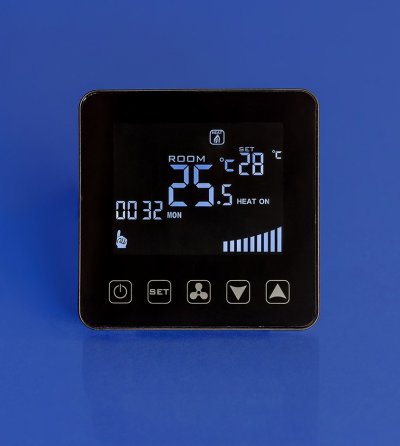 TTH 8M2
---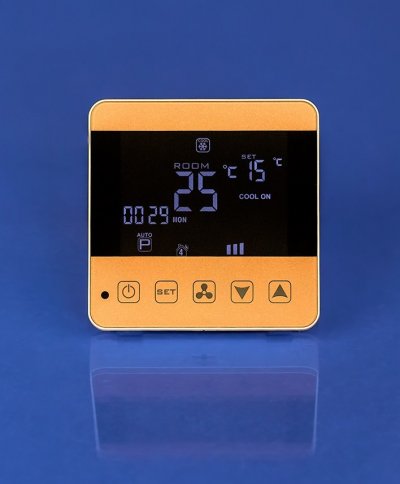 TTH 8M3
---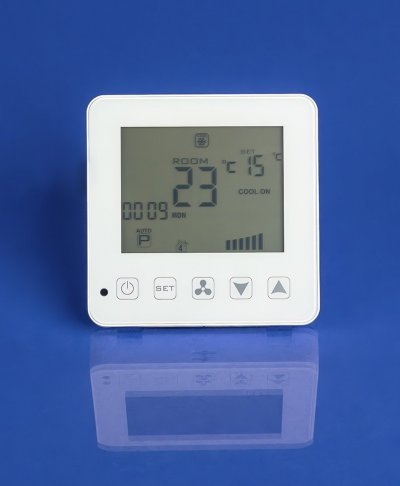 TTH 8M4
---
Description
TTH 8M-series fan coil units touch screen thermostat is used for control room temperature in central air conditioning fan coil units system.
By comparing room temperature with setting temperature to open and close fan coil units and motorized valve in the end of air conditioning system, to achieve purpose of adjusting room temperature, comfort and saving energy.
TTH 8M-series touch screen thermostat uses microprogrammed control unit, large LCD display, LCD display mode: working mode (cooling, heating, ventilation), fan speed (high, med, low, auto).
Room temperature, setting temperature, time, 7 days 4 period program, timing turn on/off etc.
---
Features
All thermostats in TTH 8M-series
(TTH 8M1, TTH 8M2, TTH 8M3 and TTH 8M4)
have the same functions, the difference is the front appearance.
Touch Screen with large LCD display
3-speed (high, med, low, auto)
Output 0-10 Vdc
Power supply 24 Vac/dc
Heating/Cooling, 2-pipe systems for modulating valve
Setting point range +5 to +35°C
Rated current 5A
NTC 10K thermistor sensing element
Accuracy +/-0.5 °C
---
On request
Modbus RS485
Key lock function
---
Download data sheet
Data sheet Touch Screen Thermostats TTH 8M-series.pdf

---
Download CE declaration of conformity

CE declaration of conformity Touch Screen Thermostats TTH 8M-series.pdf

---
Feel free to contact us if you're intressted in the product or have any questions.
Or write us an e-mail in the contact form below straight away.