Active Temperature Transmitters
Room, duct, immersion, strap-on and outdoor
0-10 Vdc or 4-20 mA output.
8 different temperature ranges in same unit,
selectable via jumpers on pcb:
-20C to +150C, -50C to +50C, -20 to +80C, -30C to +60C,
0 to +40C, 0 to +50C, 0 to +100C and 0 to +150C.
With and without LCD display.
---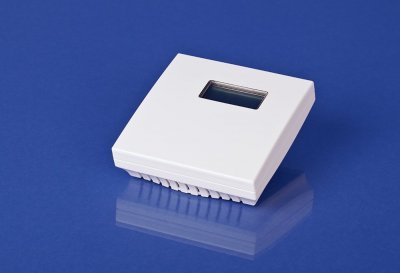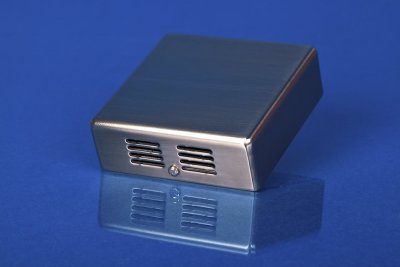 Room Temperature Transmitters TRTS
Output 0-10 Vdc or 4-20 mA
ABS plastic enclosure with or without LCD display
Alternative with stainless steel enclosure (without display)
Read more about Room Temperature Transmitters TRTS
---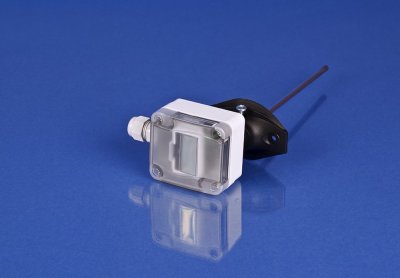 Duct Temperature Transmitters TDTH
Output 0-10 Vdc or 4-20 mA
ABS plastic enclosure with or without LCD display
IP65 protection
Standard probe lenght 200 mm
on request 50, 100, 150, 250, and 300 mm probe lenghts
Read more about Duct Temperature Transmitters TDTH
---
Immersion Temperature Transmitters TITB and TITS
Output 0-10 Vdc or 4-20 mA
ABS plastic enclosure with or without LCD display
IP65 protection
Standard probe lenght 100 mm
on request 50, 150, 200, 250, and 300 mm probe lenghts
TITB with pocket in brass
TITS with pocket in stainless steel
Read more about Immersion Temperature Transmitters TITB and TITS
---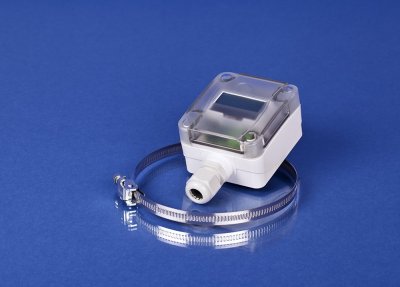 Strap-On Temperature Transmitters TSTH
Output 0-10 Vdc or 4-20 mA
ABS plastic enclosure with or without LCD display
IP65 protection
Including tightening strap 300 mm
Read more about Strap-On Temperature Transmitters TSTH
---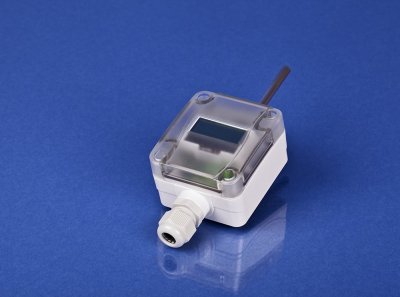 Outdoor Temperature Transmitters TOTP
Output 0-10 Vdc or 4-20 mA
ABS plastic enclosure with or without LCD display
IP65 protection